WatchGuard Police Body-Worn and In-CAR Video Cameras
Capture Every Second With Public Safety Video Solutions
WatchGuard Police Video Camera Solutions from Metrocom
Increase Officer Safety and Community Trust
Police officers know that their jobs can be dangerous and unpredictable. Because of the unexpected nature of their jobs, they need to be prepared with equipment that will keep them and their community safe. From active shooters to traffic stops, police body-worn and in-car cameras capture everything that happens on patrol. The footage is used for evidence, training purposes, and to capture criminals.
Motorola WatchGuard Video Solutions offers ruggedized video surveillance solutions that exceed industry standards. Metrocom's line of police body-worn and mobile cameras offer law enforcement agencies unrivaled image quality in both daylight and nighttime conditions, as well as outstanding reliability under harsh operating environments such as extreme temperatures, dust, humidity or water submersion so that you never miss another moment.
Public Safety Video Evidence Management 
Our Most Powerful Video Evidence Management Software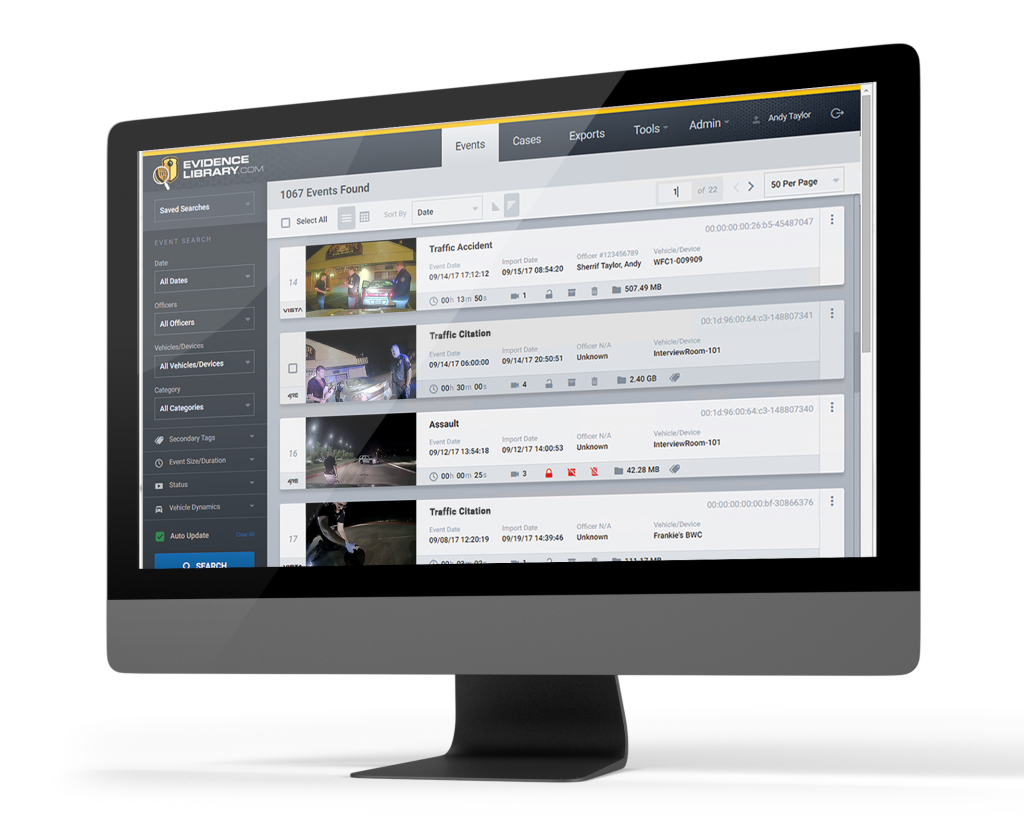 Police departments are understaffed and overworked. Officers must handle a wide range of problems, from petty theft to serious crimes. In many cases, they have limited time to write reports or watch video footage in detail after an incident.
Metrocom can help them solve this problem by providing efficient evidence management software for law enforcement agencies that will allow officers to spend less time on paperwork and more time protecting their communities. WatchGuard Video Evidence Management Software allows you to search through hours of video quickly with just a few clicks of your mouse, saving you precious time. It also allows you to securely transfer video for court cases without having any special training, protecting chain of custody.
Public Safety Video Accessories from Metrocom
The Right Accessories For The Right Solution 
Law enforcement agencies and officers are using body-worn cameras to capture evidence and improve transparency to keep the community safe. However, when they're not used correctly or with the right accessories in place, there can be problems with serious consequences. Body-worn cameras have proven to be a valuable tool for law enforcement agencies across the country but only if they are used properly.
Metrocom offers an array of solutions designed specifically to help you use body-worn cameras correctly so that you get all the benefits without any of the drawbacks. We offer everything from accessories like one touch record devices or GPS trackers so you know where your officers are at all times during their shift, to software tools that allow supervisors instant access to footage captured by an officer's body-worn camera.
M500 Police In-car Video System
The M500 in-car video system is a groundbreaking leap forward in real time awareness. It's not just an eye observing, it's a brain analyzing, alerting you in real time to threats and objectives.
Interview Room Recording System
No more standing outside the interview room or in an observation room. The Motorola Solutions Interview Room allows authorized users to livestream interviews from a laptop or desktop computer.
Law Enforcement In-Car Video
Multiple camera options, live-streaming, high security storage and upload, and collaborative integration with V300 body-worn cameras. Law enforcement officers can trust the WatchGuard 4RE to be a reliable witness.
COMMAND CENTRAL EVIDENCE
Knock down data silos with the confidence that every detail has been captured and no evidence left behind. Securely capture, manage and share all case content from a single location.