Motorola Solutions Safety Reimagined Platform
Connect, Coordinate, and Keep Your Employees and Your Business Safe
The Motorola Safety Reimagined Platform from Metrocom
Protect your Employees and your Business with One Unified Solution
From the office to the plant floor, on the road and across locations, we all know that safety and security is important for the success of any business, but there are many challenges. Developing and implementing processes and technology to connect staff, teams, and locations can be a daunting and overwhelming endeavor. This doesn't have to be the case today.
The Motorola Solutions Safety Reimagined Platform unifies voice, video, data, and analytics technologies on one platform. With Safety Reimagined you can increase security, improve safety, reduce costs, boost efficiency, and improve communications across staff, teams, and locations. These solutions are designed with our customers' needs at their core; helping Metrocom deliver on our promise of creating a safer world.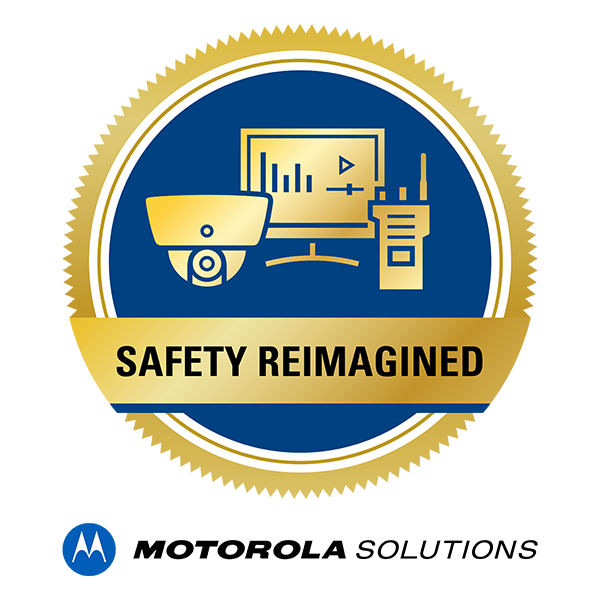 Industries that benefit from Safety Reimagined
Safety Reimagined Voice, Video, Data, And Coordination Solutions from Metrocom
Improve Safety And Security with a Coordinated Solution
Leveraging Motorola's Safety Reimagined Platform allows your day-to-day operations and emergency situations more manageable and measurable for predictable outcomes and optimizations.
VOICE
Today's workforce is more mobile than ever. Employees need to communicate instantly, in real time to keep everyone safe and productive. Motorola Solutions MOTOTRBO digital radio systems and WAVE PTX solutions help improve productivity, boost safety, and streamline operations so that you can achieve more.
VIDEO
Security cameras are a critical part of any security system. Avigilon Video and advanced AI technology provides you with the right information at the right time to track suspicious activities and individuals, sending out alerts automatically.
DATA
Data is one of the most valuable assets in your organization. Being able to harness your networks and security data allows you to efficiently manage your operations. With Motorola Nitro CBRS Private LTE network and Ally Security Software you are able to control your physical and IT Infrastructure for increase security.
ORCHESTRATE
Coordinating staff, teams, locations, alerts, automations, and technology can be a difficult process. With Motorola Orchestrate workflow and automation system allows you to integrate processes, manage and optimize workflows, and deliver a consistent and measured outcomes every time.